Since January 2020, due to the COVID-19 pandemic, we have been working hard to find the best factories in China for the all the products helping to fight the virus COVID-19
Please note we made sure all those products carry CE and FDA certifications.
1. DISPOSABLE 3 PLY MASK

This is the common disposable face mask, it can be green, blue, pink or white. It is made of 3 different plies for a perfect air filtration,  up to 99% (BFE)
We can offer 2 kinds: the civil (EN149) and the medical (EN14683)
Both have this structure:
Inner layer: Polypropylene hot-rolled non-woven fabric
Middle layer: Polypropylene melt-blown non-woven fabric
Outer layer: Polypropylene spunbond non-woven fabric
Size: 17.5 * 9.5 CM
They all come with a nose clip and ear loops
2. KN95 or FFP2 FACE MASK

This is the second type of face mask,  for an ultimate protection.
It has 5 layers:
Layer 1: 50 g of Polypropylene hot-rolled non-woven fabric
Layer 2: 25 g of grade 95 melt-blown non-woven fabric
Layer 3: 50 g of hot air cotton
Layer 4: 25 g of grade 95 melt-blown non-woven fabric
 Layer 5: 25 g of skin friendly non woven fabric
Size: 16 x 10.7 cm
They all come with a nose clip and ear loops
3. HAND SANITIZERS DISPENSERS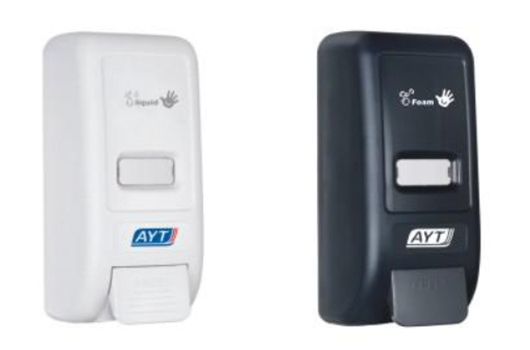 DESCRIPTION:
Choice of 3 shapes of liquid: FOAM, DROP or SPRAY
Choice of Manual (with touch) or Automatic (Touch free)
Charge of liquid with Refillable bottle OR disposable bag, see below.
Work on DC battery (not included), 30 000 pushes.
Light indicator for low power
4. INFRARED THERMOMETER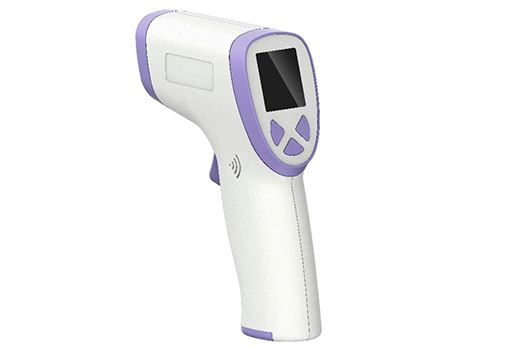 DESCRIPTION:
Display resolution: 0.1
Temperature: 10-40 centigrade
Temperature Rate: 85 centigrade
Power: DC3V(2*AAA)
This list of products is not exhaustive, we can provide all kind of PPE items such as gloves, gowns, hand sanitizers, face shield etc…